eSmart Internet Safety
---
Internet Safety
eSmart
City of Wanneroo Library Services in January 2016 became the first library service in Western Australia to achieve eSmart status. eSmart Libraries is a partnership between Alannah and Madeline Foundation and Telstra Foundation and one of the most significant community cybersafety initiatives ever undertaken in Australia. It is a behaviour change initiative for cybersafety and wellbeing designed to equip and connect library users with the skills they need for smart, safe and responsible use of technology. Being eSmart means knowing how to guard against security and privacy risks online, download content in a legal and ethical way, research and reference information, as well as manage reputation and relationships in cyberspace.
eSmart Digital Licence
The Digital Licence is an online challenge which uses quizzes, videos and games to teach school aged children how to play, learn and socialise online in a smart, safe and responsible way.
Click on the eSmart link to access the Digital licence.
---
Summary of Conditions of Use for Public Computers and Internet Access
The City of Wanneroo Library Service provides a range of opportunities for accessing information including on-line through free access to the internet via PCs and wi-fi. The guidelines linked above outline acceptable use of public internet access computers and Wi-Fi whilst promoting the eSmart philosophy.
---
Information for Parents and Carers
The Office of the Children's eSafety Commissioner
The Office of the Children's eSafety Commissioner protects Australian children when they experience cyberbullying by administering a complaints scheme and deals with complaints about prohibited online content.
Read more about the Office of the Children's eSafety Commissioner.
Most social media services have a safety centre where you can learn about safe site use as well as report abuse or content that you find offensive. Safety centres provide support as you use the site and can help you to deal with a range of online safety issues, including cyberbullying.
The Office of the Children's eSafety Commissioner has compiled a list of these support resources for online social platforms.
Google Family Safety Centre

Discover the Top 5 Google safety features designed to help you keep your family safe online.
ThinkUKnow
The ThinkUknow website is administered by the Australian Federal Police and provides cybersafety information, advice and tools for youth, parents, carers and teachers.
Yahoo Safety Center
Have a look at these tips and advice on how to protect yourself and your family online: https://safety.yahoo.com/index.htm
---
Information for Seniors
Computer and Internet Training for Seniors
The Broadband for Seniors Online Lessons allow you to work entirely on your own at your own speed and in your own environment; you just need Internet, for example your own home computer, your grandchildren's computer, a friend's computer, or a library computer. It's easy to jump from place to place in the lessons to remind yourself of something you may have forgotten.
Before using the Online Lessons you will first need to create a free 'User Account' by clicking on Online Lessons website. This free User Account will let you start, stop and replay any of the Online Lessons whenever you feel like it and from the exact point you stopped on your last lesson.
Online Lessons - click here to get started
Telstra's Tech Savvy Seniors
Everyone can benefit from being online and connected no matter where they live, how old they are or where their interests lie. Our learning packages are designed to support you with the information you need to get online and learn at your own pace. Click on the topics below that interest you. It's that easy to get started.
Social Networking and Online Security
Email, Internet and Online Shopping
---
Be eSmart Activities
The Office of the Children's eSafety Commissioner provides a wealth of online safety resources targeted to the needs of parents and carers. Click on the following images to read more about these subjects:
Cyberbullying
Cyberbullying occurs most commonly among older children and teens. This is a critical issue for those families who have children affected by cyberbullying behaviour.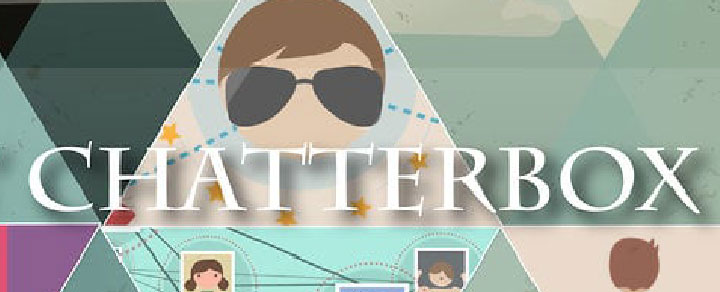 Chatterbox
The informal nature of Chatterbox provides parents with a fresh, new and jargon-free perspective on cybersafety issues. Chatterbox aims to empower parents to approach esafety issues with confidence and increase understanding of the main online safety issues children experience.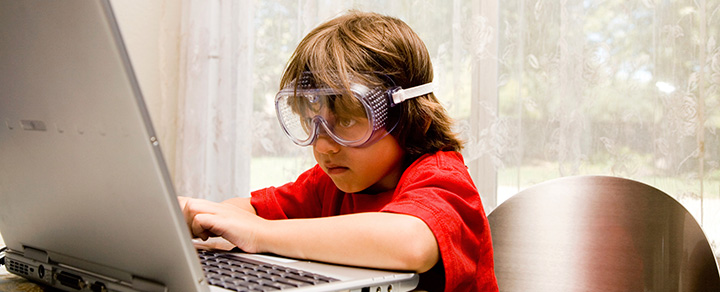 Parental controls
Parental controls are available for most devices, either through pre-installed settings that can be activated yourself on a device, or via the installation of free or commercial software.
Inappropriate, offensive or illegal content
Children and young people may not deliberately seek out inappropriate content. They might access content inadvertently while doing online searches, they might seek it out or be referred content by others. Young people with smartphones might also be able to access content that is blocked by internet filters at home or at school.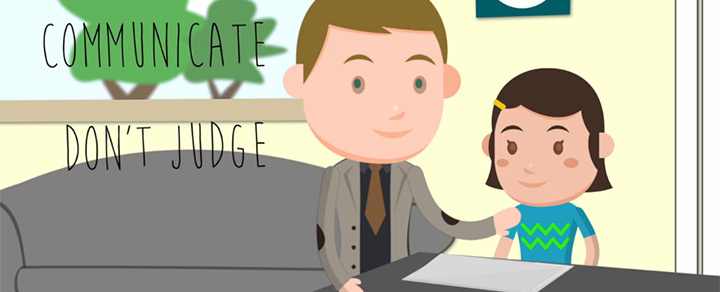 Unwanted contact
Children can communicate online with people they don't know or have not met in real life. While being in contact with new people can be exciting, the anonymity offered by the internet can allow these new contacts to cover their true identities.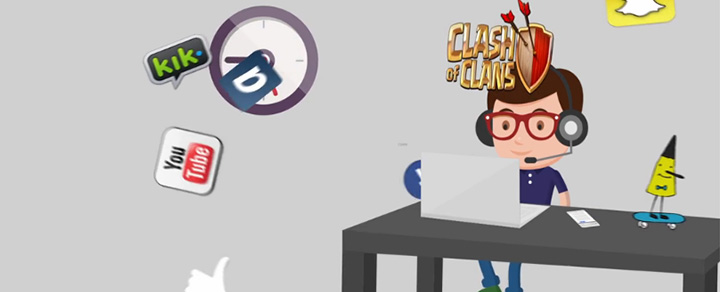 Balancing time online
We know that kids spend a lot of time online and often from multiple devices. From homework and listening to music to instant messaging friends and checking out the latest on social media, the reality is many kids are using a screen every day. Screen time can also be an easy option to keep younger kids occupied in our busy lives. So how much screen time is too much for your child?

eSafety for parents - iParent
Looking for more eSafety information? The above resources and more are available via iParent, a collection of eSafety resources and materials for parents provided by the Office of the Children's eSafety Commissioner website.
---
Cybersafety Rules for Young Library Users
Rules to Keep You Safe Online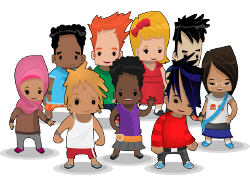 Think before you post information online — once posted it's difficult to remove.


Ask your parent/carer before you give anyone on the internet your name, address or any personal details.


Be careful who you trust online. Making new friends can be fun, but there's a chance that they may not be who they say they are.


Always keep your password a secret.


Set your profile to 'private' so your personal information is kept secret.


Ask a librarian about good sites to visit and about safe searching techniques. Browsing is a great way to find things, but you may not end up where you planned.


Don't open messages from people that you don't know. These could be nasty, contain viruses or be trying to sell you something.


Tell your parent/carer or the librarian if you are upset by language, pictures or anything scary on the internet.


Don't accept any offers that seem too good to be true; they probably are.


For more information about cybersafety rules, visit https://esafety.gov.au/
---
Common Sense Media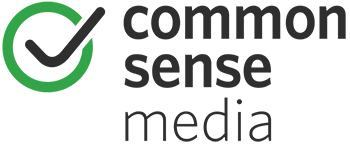 Common Sense Media helps families make smart media choices. They offer the largest, most trusted library of independent age-based and educational ratings and reviews for movies, games, apps, TV shows, websites, books, and music. Their Parent Concerns and Parent Blog help families understand and navigate the problems and possibilities of raising children in the digital age.
5 Myths and Truths About Kids' Internet Safety
24 Video Games You Can Say Yes to After School
9 Video Game Heroines to Inspire Your Daughter
12 Best YouTube Channels for Kids and Teens
---
This page was last updated in November, 2015